INERTEC Inline+ Series.
---
The layout of the INERTEC Inline+ series and the up to Date BECKHOFF Control allows a machine configuration with multiple Mini Waves or combinations to the ActiveFlow and up to 6 Mini Waves. This allows the highest flexibility with the highest throughput.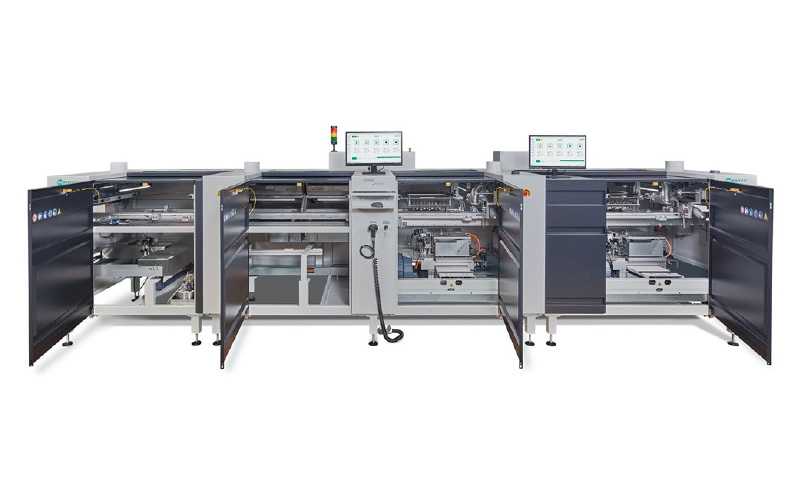 To guarantee a zero defect production, the machine can be also equipped with an integrated AOI System. This 100% control of the PCB in combination to the complete MES, is giving all information to the operator to control the process.