Cube.460 – The system for automation in the manual soldering area
---
The Cube.460 is a modular system – from basic equipment to a complete soldering cell including an AOI system.
The new CUBE.460 entry-level soldering system is designed as a production cell for small and medium batch sizes. With the loading shuttle, it is possible to perform THT assembly directly on the machine, at the same time as significantly improving quality when compared to manual soldering.
The simplified graphical programming gives you a quick entry into selective soldering technology. Benefit from the professional functions and proven technology available in the larger systems, such as process monitoring or bus-capable DC servomotors.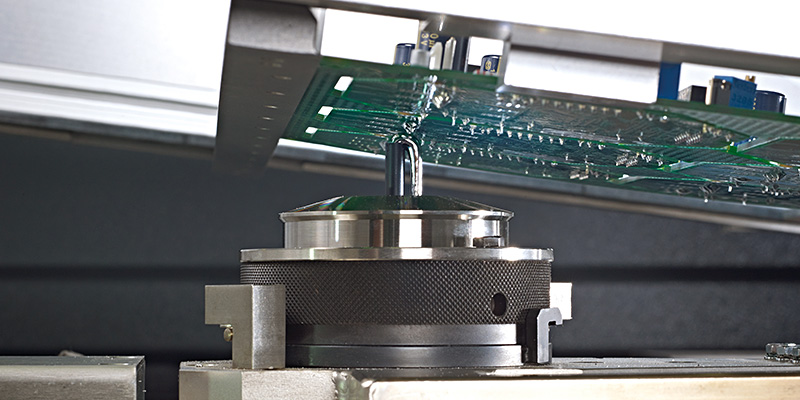 Circuit boards or components up to 460 x 460 mm, with or without lead content, are processed with quick-change, flexible soldering nozzles. In the design, particular attention has been paid to simple setup and maintenance, through good accessibility.
The capability of setting the soldering angle to 0° and 7° with program control makes it possible to use various soldering nozzles under optimum conditions for each one. This means difficult layouts can often be achieved, with ultra-narrow clearances.
The CUBE.460 is excellently suited to using various solders when our set-up carriage is employed. Increase your throughput and flexibility by a second soldering module with program-controlled stroke. An electrodynamic pump is available as an alternative to the standard soldering pump.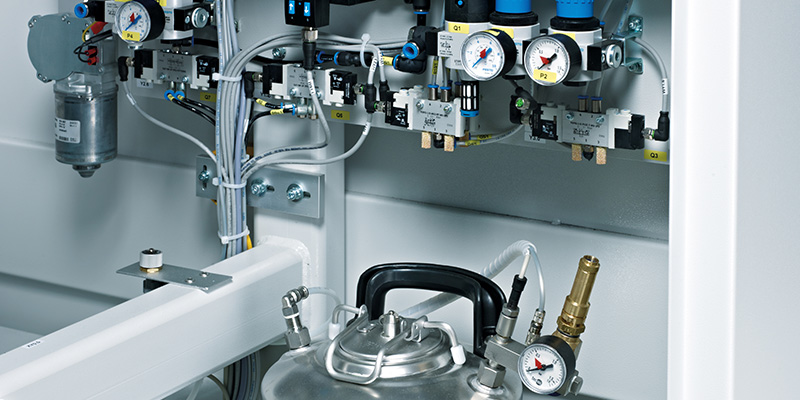 The standard microdrop fluxer achieves a precise application pattern for fluxing with very few residues. High-performance quartz pre-heating guarantees efficient pre-heating and low energy consumption. The process observation camera helps you to optimize the process.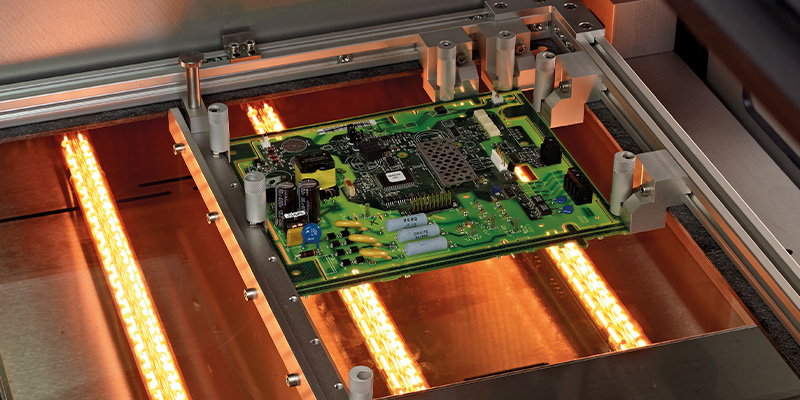 CUBE.460 Software
---
INERTEC has worked on the software GUI (Graphical User Interface) specifically for simplified operation.
The control system for the CUBE is based on the systems from the ELS 3.3 and EMLS product lines which have proven themselves over many years. Programming can be carried out without having to dispense with the convenience of offline software.
The software has been expanded to include a warpage correction module. This makes it possible to compensate for circuit board warpage by correcting the z-axis.
During the programming, the circuit board warpage is visualized at every point and transferred into the program. The optional Fiducial sensor is correcting the positioning during the solder process .
Also the RT-Console control program now impresses with additional modules. The statistical module records the circuit boards that are produced. The production figures can be called up subsequently (according to DMX code or program name).
A line plotter function makes it possible to log the analog measurement values (such as solder temperature, nitrogen temperature) on a 24/7 basis. Barcode integration, automatically time functions, integrated maintenance reminders as well as online access are standard functions and included in the software.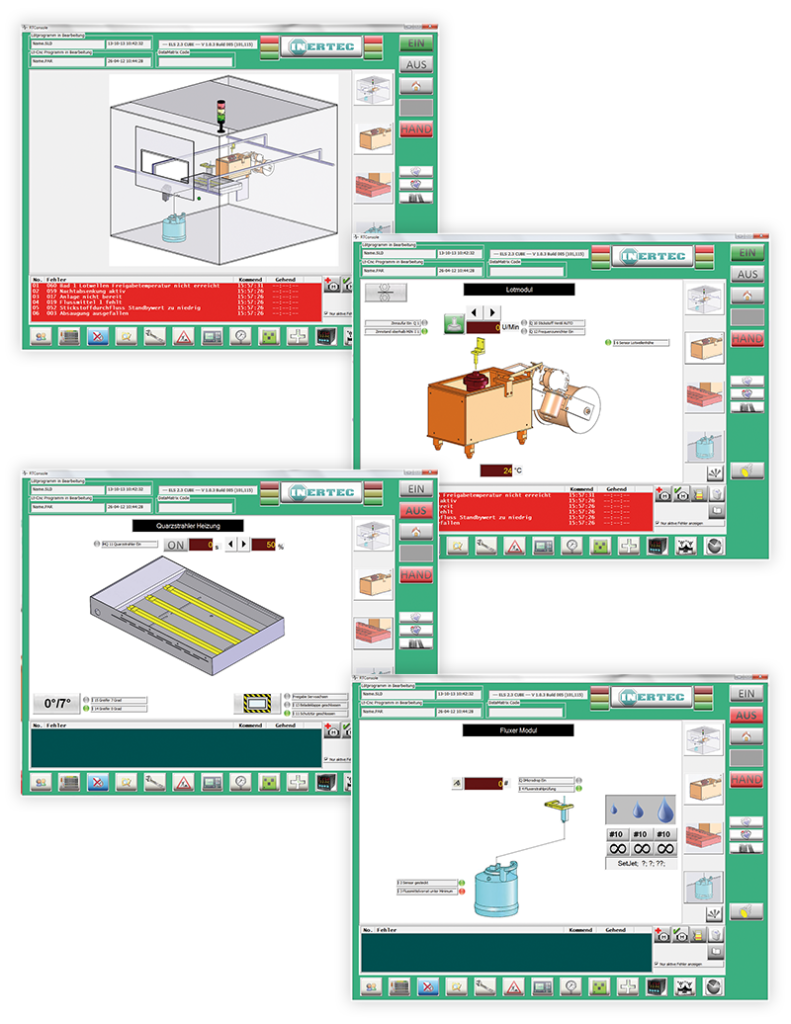 Technical Configurations
---
Simply download our brochure on the Cube.460 here.